Mission Statement
Our mission is to produce nationally competitive teams by employing excellent coaches and providing sound training techniques.
Our goal is to provide each player (at all levels) the opportunity to become the best volleyball player he or she can be – including skills, techniques, and leadership ability.

Goals of Pulse Volleyball
To provide a healthy competitive environment for all players, improve the skill level of the athlete and prepare them to compete at the college level.
To provide a coaching staff that is knowledgeable about the game and communicates well with the players.
To provide a high level of technical training, taught consistently though all programs, with structured and disciplined practices.
To support our coaches and players with a caring environment as they meet life challenges.
Our Family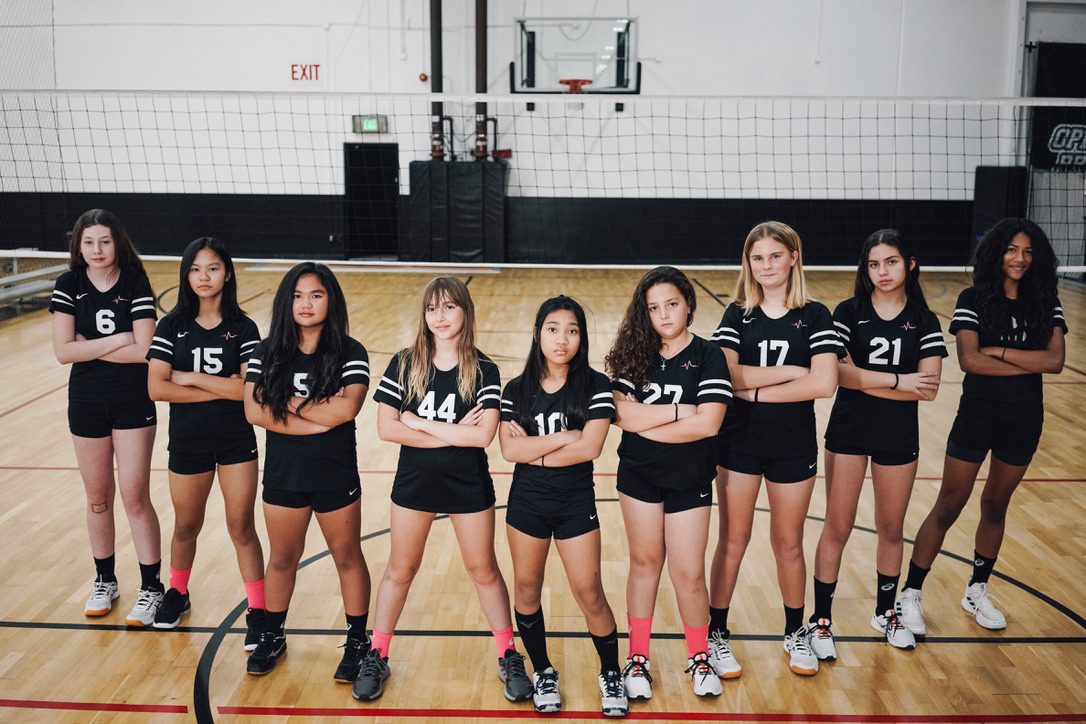 History
Pulse was established in 2014. Club Director Daniel Hart understood there was a need for a highly competitive volleyball club in the inland region. Most families were driving down to the beach cities to find a quality club. Pulse Volleyball is the fastest-growing volleyball club in the SoCal region. Pulse has grown so much because we offer training that other clubs simply can not.
About
We are a family-owned and oriented club, and the goal of Pulse Volleyball is to provide the finest possible volleyball experience to every athlete that is involved in our program – as a player, person, and student/athlete. To achieve that goal, we strive to maximize the individual skill level of every player and then combine those players into the best possible team they can be. We stress the development of fundamental technical skills, learning to work together as a team, and personal habits that lead to success in any walk of life.
Staff
Daniel Hart

Club Director

16 Years Experience
12x League Champion
9x Medal Winner (Open/USA/Club)
Nomination for Boys Club Coach of the Year 2021
Former Assistant Vanguard University
Director of North County Youth Volleyball Organization
AVCA 30 Under 30 Award Winner
60+ Players sent to the next level
Program: Yorba Linda High School (Head Coach)
CPR, SafeSport & IMPACT Certified

Glenn Henry

Club Coordinator

17 Years Experience
2x CIF Runner Up (Girls & Boys)
7x League Champion
6x Medal Winner (Open/USA/Club Division)
2020 So Cal Cup Fall Invitational (Gold)
75+ Players sent to the next level
Program: Crean Lutheran High School (Head Coach)
CPR, SafeSport & IMPACT Certified

Brandon Pank

Director of Coach & Athlete Development

16 Years Experience
1x League Champion
4x Medal Winner (Open/USA/Club)
NASM Certified
100+ Players sent to the next level
3x Assistant Master's College
Former Volunteer Assistant at CSUF & CSULB
Former Owner/Director of Synergy VBC
CPR, SafeSport & IMPACT Certified

Sheri Sanders

Setting Advisor/Coach

30 years specializing in individual skill assessment training
49er career assist leader with 6,301…that mark ranks #5 all-time in NCAA history
Selected a First Team NCAA All-American in 1989
Led the 1989 49ers to an NCAA Division I Championship
First team All-Big West, second team All-Big West in 1988 and was named to the 1986 Big West All-Freshman Team
Led nation in 1988 at 14.02 assists per game
Top two single season assist marks in 49er history with 1,768 in 1989 and 1,682 in 1988
Ranks third all-time at LBSU with 151 career aces
2001 Hall of Fame inductee at LBSU as a player and later
2001 Hall of Fame inductee for the first team at LBSU to win a National Title
Signed with Women's National Team in 1989 (Traveled with Squad for 2 years) Competed in World Cup Games in Barcelona
She traveled nationwide putting on Coaches Clinics, Player Camps and made several appearances as a guest speaker on setting and defense
Coached Misty May
Former Mizuno Long Beach Director
2x league title champion
1x state championship winner

Rich Camerlengo

Girls High School Director

11 Years Coaching Experience
Trained with USA National Team
Played Professionally in Germany
Former Assistant Club Director Unity VBC
Hope International 2nd Assistant
El Dorado High School Assistant Coach
Former Foothill High School JV and Varsity Assistant Coach
Former Villa Park High School Head Coach
5 League Championships

Isaac Owens

Head Coach

32 Years Experience
7x CIF Championship Winner (Girls & Boys)
2x CIF Runner Up
16x League Champion
6x CIF Coach of The Year
3x OC Register Coach of The Year
2x Medal Winner (Open Division)
170+ Players sent to the next level
Program: Esperanza High School (Head Coach)
CPR, SafeSport & IMPACT Certified

Chris Lee

Head Coach

16 Years Experience
1x CIF Runner Up
2x CIF Semifinalist
18x League Champion (Girls & Boys)
1x Medal Winner (Open/USA/Club)
Former Owner/Director of OC Fusion
75+ Players sent to the next level
Program: Foothill High School (Head Coach)
CPR, SafeSport & IMPACT Certified

Mike Nguyen

Head Coach

17 Years Experience
6x League Champion
3x Medal Winner (Open/USA/Club)
Former Coach for Goldenwest College
Former Club Director for Ohana VBC
Program: Mater Dei High School (Assistant) / Edison (Head Coach)
CPR, SafeSport & IMPACT Certified

Chris Carter

Head Coach

7 Years Experience
1st Year Head Coach w/ 1st CIF Appearance
Westcliff University Assistant Coach
GMS Certification
Program: University High School (Head Coach)
CPR, SafeSport & IMPACT Certified

Rachel Busby

Head Coach

8 Years Coaching Experience
Original Member from the 2014 Pulse Est. Inaugural Year
CIF Quarter Finalist 2021 (1st program appearance in 10 years)
Program: Villa Park High School (Head Coach)
CPR, SafeSport & IMPACT Certified

AJ Christensen

Head Coach

3 Years Experience
1x CIF Championship Winner
1x CIF State Championship Winner
2x League Champion
2020 So Cal Cup Fall Invitational (Gold)
Program: Orange Lutheran High School (Assistant)
CPR, SafeSport & IMPACT Certified

Jeff Clasen

Head Coach

Paka Dutro

Head Coach

20 Years Coaching Experience
10x Medal Winner (Open/USA/Club)
Program: Servite High School (Assistant)
CPR, SafeSport & IMPACT Certified

Carson Gonzales

Assistant Coach

2 Years Experience
3x Offensive Player of the Year selection
2x All League selection as a player
Program: Yorba Linda High School (Assistant)
CPR, SafeSport & IMPACT Certified

Duy Vo

Assistant Coach

3 Years Experience
1x League Champion
30 years experience as a Player & Advisor in Orange County
Program: El Dorado High School (Assistant)
CPR, SafeSport & IMPACT Certified

Jon Squilanti

Assistant Coach

Sydney Noseworthy

Assistant Coach

3 Years Coaching Experience
Program: Yorba Linda High School (Assistant)
CPR, SafeSport & IMPACT Certified

Caden Perkins

Assistant Coach

1 Year Coaching Experience
As a Player:
4x All League Selection
1x CIF Champion
1x State Champion
Selected 2019 OC All Star
2019 AVCA All American
Former Concordia Student Athlete
Program: Yorba LInda High School (Assistant)
CPR, SafeSport & IMPACT Certified

Christian Oviedo

Assistant Coach

3 Years Coaching Experience
Currently on Men's Volleyball Team at Concordia University Irvine
Logistical Coordinator for Concordia
CPR, SafeSport & IMPACT Certified

Jordan Amling

Assistant Coach

2 years Experience
Currently on Men's Volleyball Team at Vanguard
Program: Pacifica Christian High School (Assistant)
CPR, SafeSport & IMPACT Certified

Lexy Winters

Assistant Coach

7 Years Coaching Experience
3x CIF Championship Winner (Boys & Girls)
5x League Championship
Program: Esperanza High School (Assistant)
CPR, SafeSport & IMPACT Certified

Zach Weston

Assistant Coach

1 Year Coaching Experience
Currently on Men's Volleyball Team at Orange Coast College
3x Medal Winner with Pulse Athletics as a Player
CPR, SafeSport & IMPACT Certified

Angel Rutledge

Assistant Coach

2 Years Coaching Experience
CPR, SafeSport & IMPACT Certified

Riley Hausner

Assistant Coach

Juju Cannon

Assistant Coach

7 years coaching experience
Former Boys and Girls JV Coach and Varsity Assistant at Northwood High School
Former boys JV Coach at Foothill High School
JV Head Coach and Varsity Assistant at Foothill High School

TBA

TBA

TBA

TBA

TBA

TBA
Contact